INIU® The SAFE Fast Charge Pro
In this era of rapid development, INIU®, as the front runner in safe fast-charge technology, we firmly believe that even a small portable power bank, wall charger, car adapter or just a USB cable will make your life better and happier, if we put our passion for excellence and the very priority for user experience.
Who We Are?
As a leading innovator in mobile power and accessories for a decade, INIU® sees a void in the industry for products that perform superior unified security across all speed-boosting charging. That's why each INIU® product was born to provide the safest fast charging experience, ultimately empowering the digital lives of global users in the safest way.
Our Vision
Light up millions of ordinary families with more intelligent and convenient living
6-Year R&D Qualification
Our Innovation in The Safest Fast-Charge Tech
15-Layer SmartProtect
Our Resolute Action to Guard Your Safety
100+ IPs&Patents
Our Leading Designs Are Born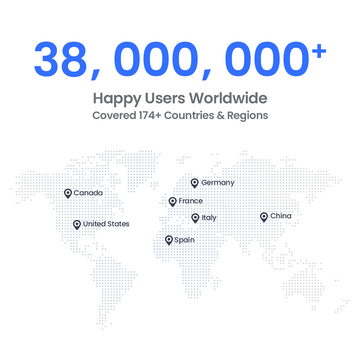 Ultra-Fast Delivery from 8 Local Warehouses
8 local overseas warehouses in Europe, Asia and America.
A speedy, professional and hassle-free delivery service for every consumer