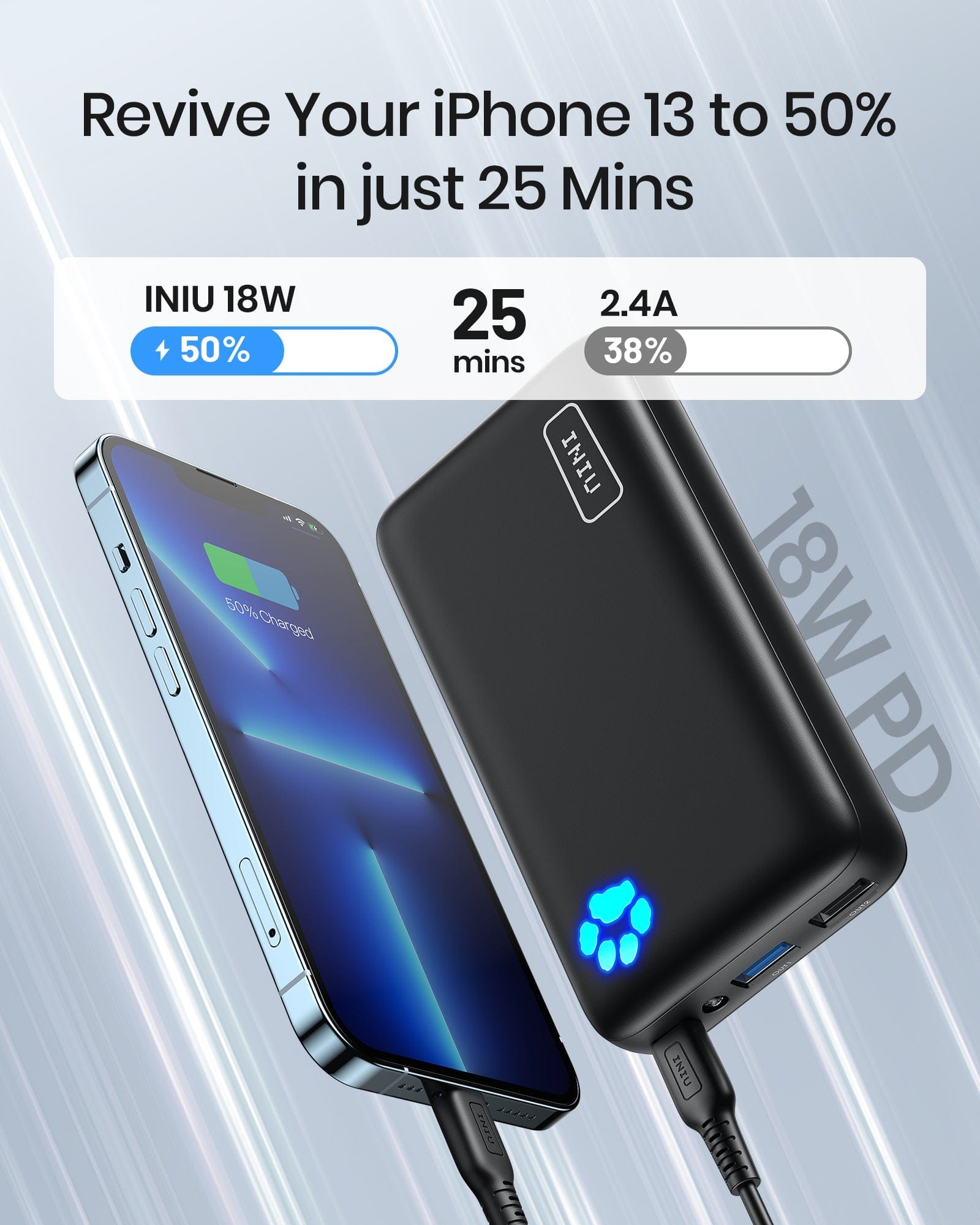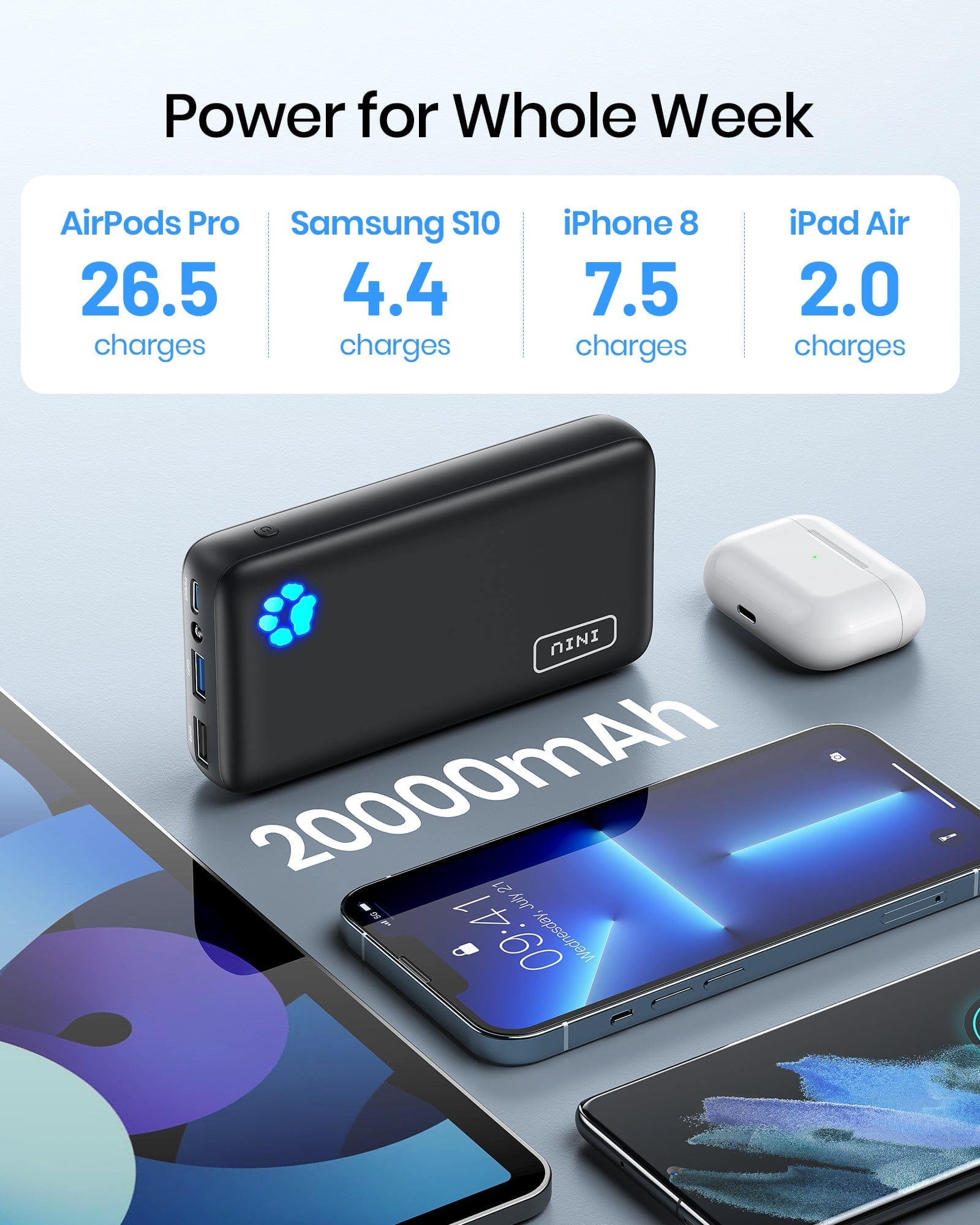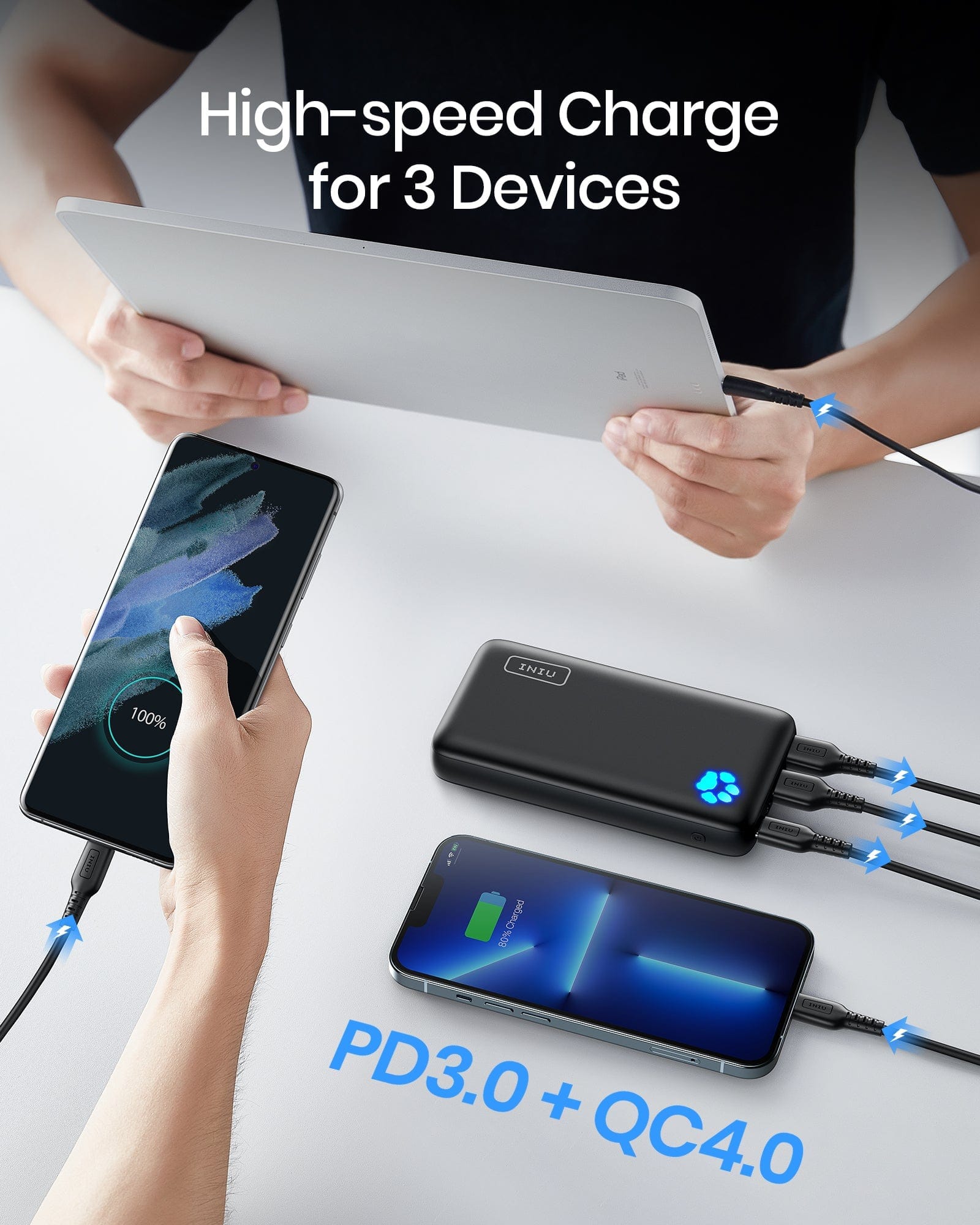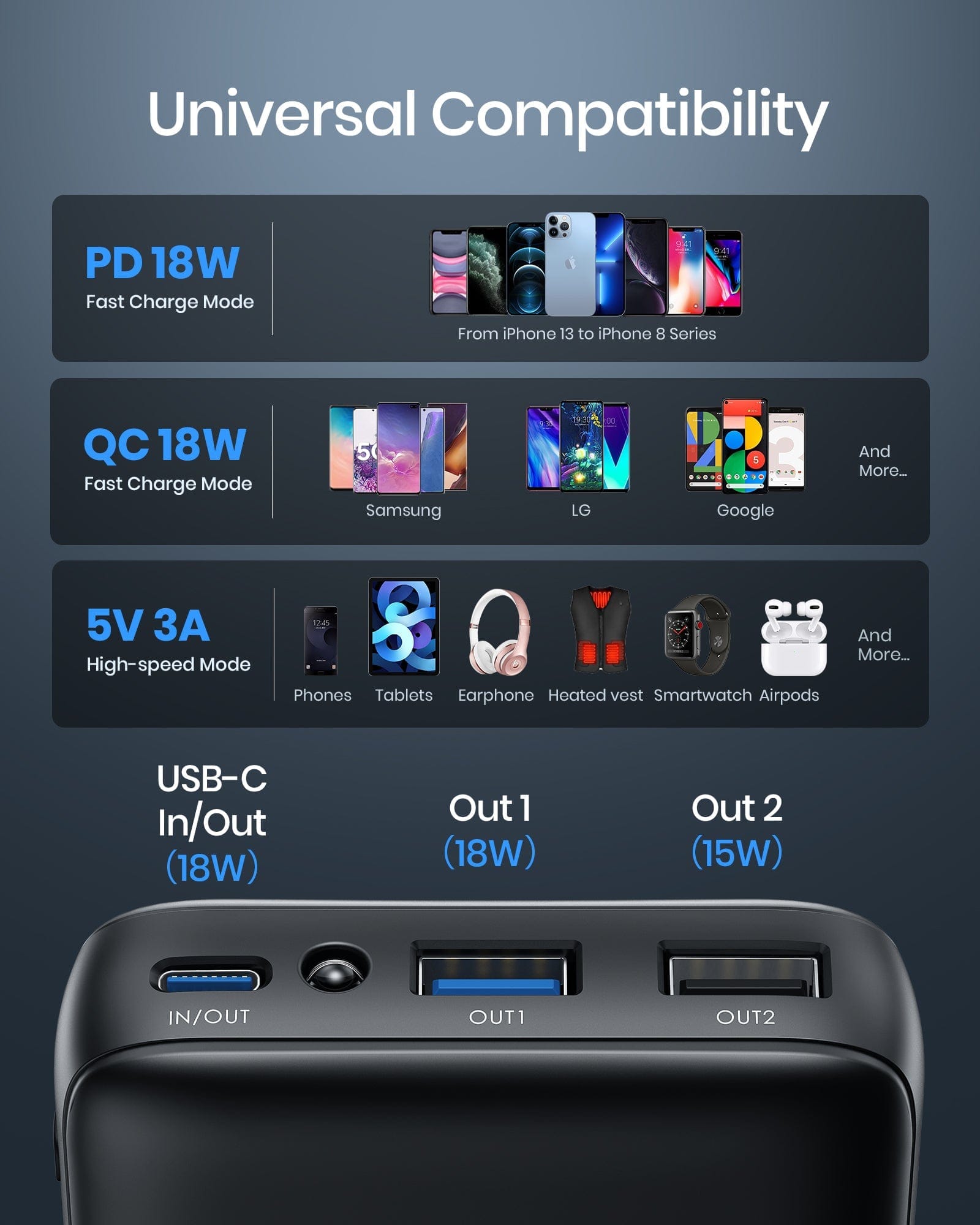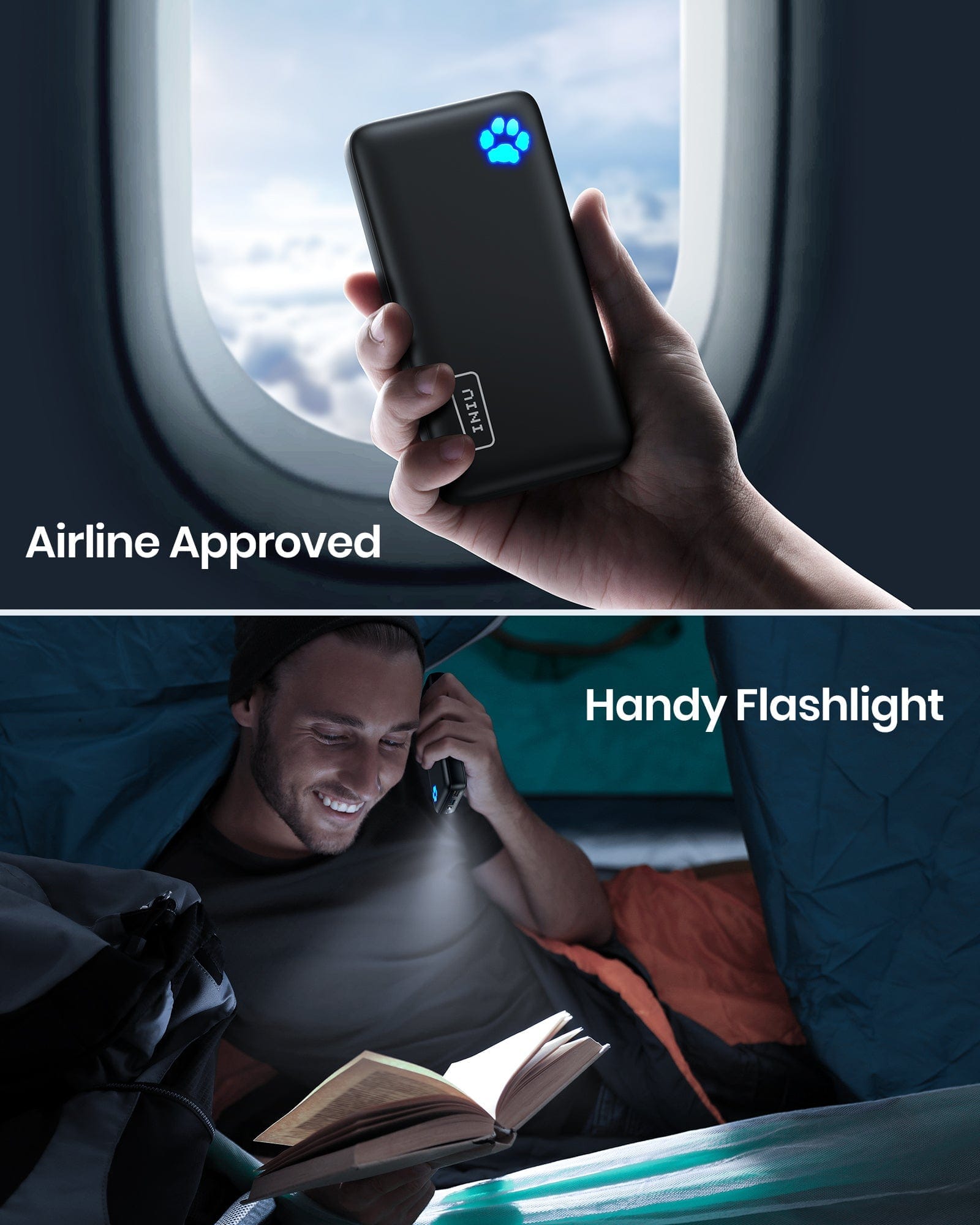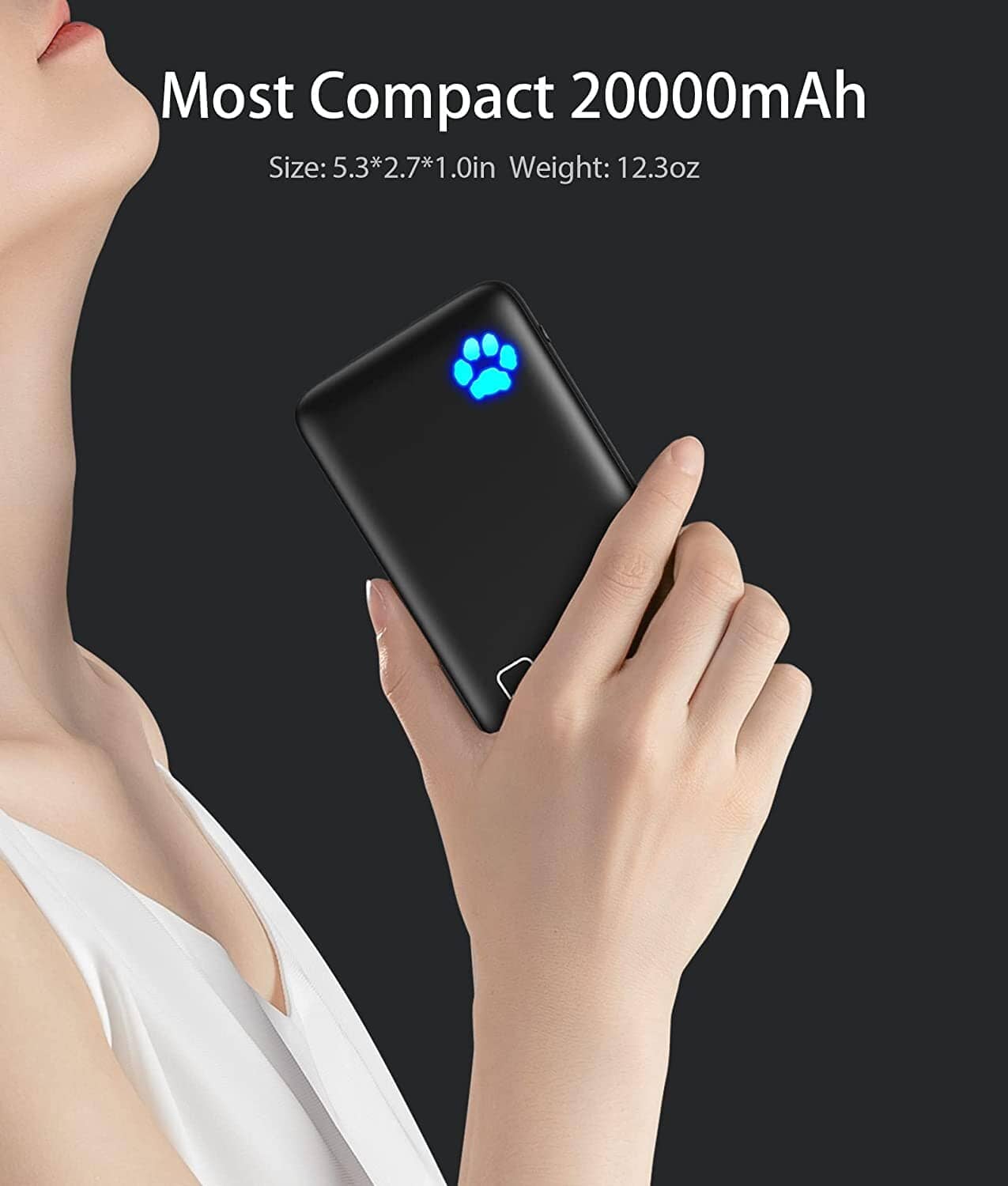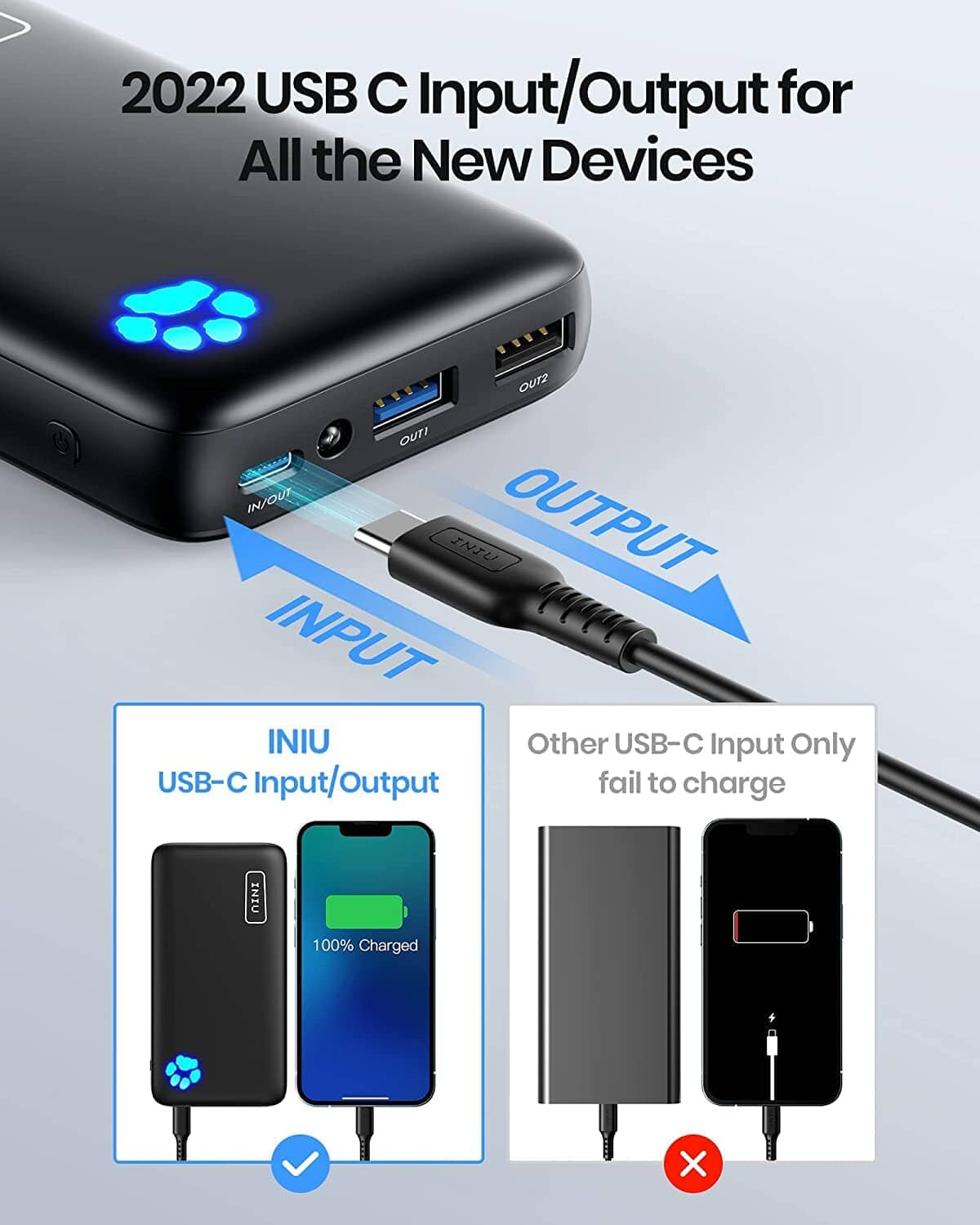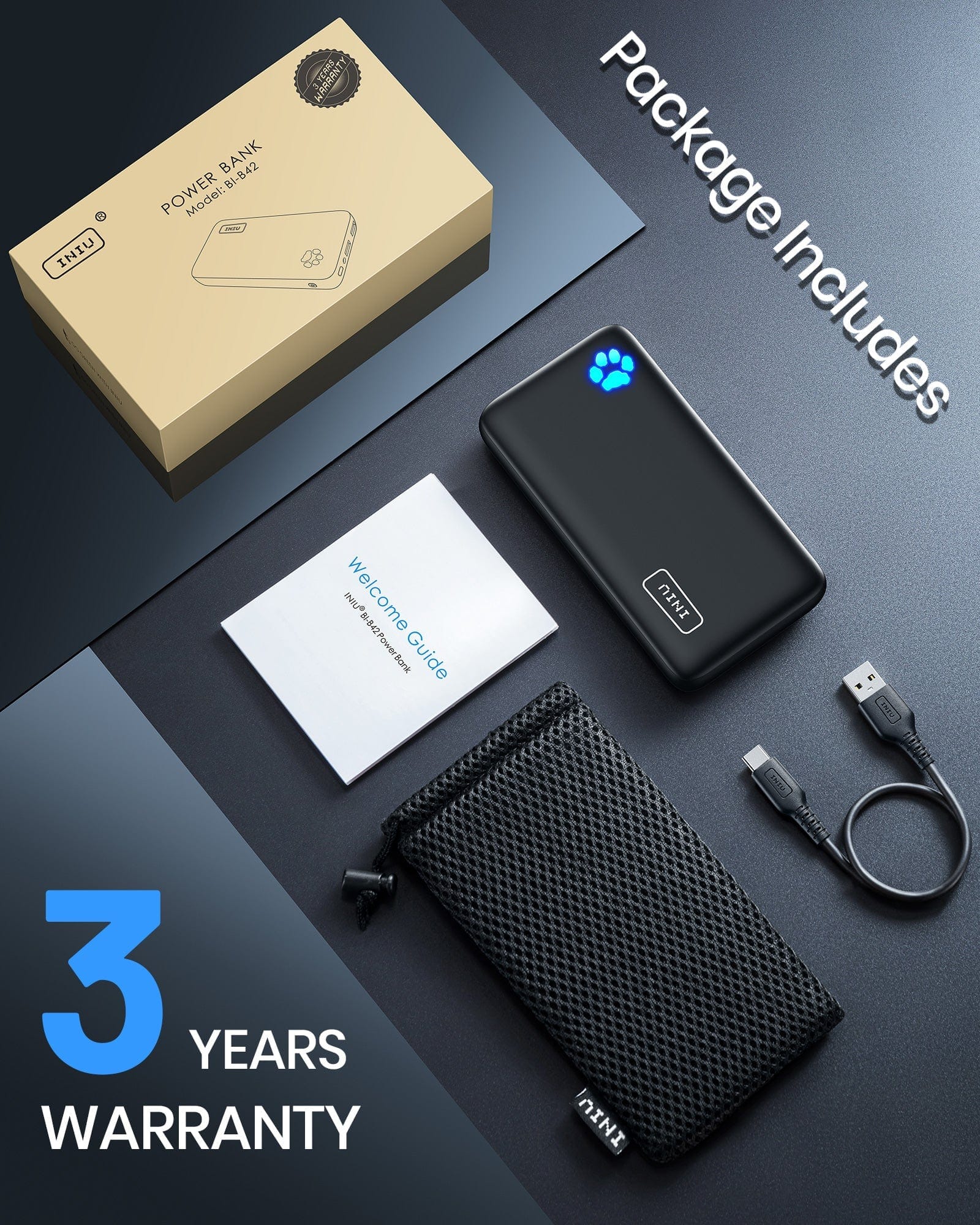 INIU B42 Power Bank 20000mAh, 7-Day SuperPower
Sale price
$28.99
Regular price
$38.99
Trusted Delivery

Free Expedited Shipping
No Reason 30-Day Money Back

3-Year Warranty

24/7 Customer Support
30 Days Price Match Guarantee
INIU guarantees that we will refund you the difference if you find a lower price from us within 30 days of your purchase
INIU B42 Power Bank 20000mAh, 7-Day SuperPower
Sale price
$28.99
Regular price
$38.99
One for Most Devices
INIU juices up devices ffrom big to small via its 3 ports. Suffice your full travel kit at once: a mobile, tablet and any wearable device.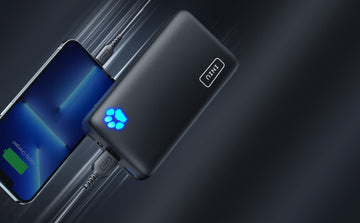 ✓The ideal compact hold and airline approved 20000mAh capacity are made for travel lovers to carry aside.
✓You only need one power bank: INIU fuels new and old devices from big to small, piece of cake.
✓TempGuard 2.0 monitors your devices over 3.1million times/day to maximize your charging with peace of mind.
Handy Flashlight
Double-press the power button to turn on flashlight for camping or emergency. Extra light gives you extra care.
Airline Safe, TSA arpproved
Others
Compatible Models
Samsung Galaxy S23 S22 S21 S20 S10 S9 Plus,Samsung Galaxy S 8,Samsung Galaxy S 8 Plus,Samsung Galaxy S 7,Samsung Galaxy S 6,Samsung Galaxy S 6 Edge,Samsung Galaxy S 5, iPhone 14/14 Plus/14 pro/14pro max/13/13 Pro Max, iPhone 12, iPhone 11, iPhone X, iPhone 8, iPhone 8 Plus, iPhone 7, iPhone 7 Plus, iPhone 6/6S, iPhone 6/6S Plus, iPhone 5/5S/SE, iPhone 5C, note 8 oneplus 2 oneplus 5t s8 plus samsung galaxy note 8 samsung galaxy s8 samsung note 8 Samsung S8 LG V30 Xiaomi Mix 2 HTC U11 Nokia 8 Google Pixel 2 OnePlus 5 Nintendo Switch Lumia 950 Samsung S8 plus LG V20 Xiaomi Mix HTC U Ultra Nokia 7 Google Pixel Lumia 950XL LG G6 Xiaomi 6 HTC U11 Life Google Nexus 5X OnePlus 3T Samsung galaxy S8 plus LG G5 Xiaomi 5S HTC 10 Google Nexus 6P Xiaomi 5X Xiaomi 5C Xiaomi 5 Xiaomi 4C Xiaomi Note 3 Xiaomi Note 2
Do I have to buy a different cord to charge my gakaxy note 10+ or does it come with a cord that is compatible??
No. Just use your phone cable to charge your galaxy note 10+ via the power bank.
Hopefully this will charge a Samsung galaxy note20 ultra?
Sure, all of our power banks could charge all the cell phones.
Will this work for any Samsung Galaxy?
This works for ANY USB-powered device. Your only limitation is the cable(s) you need. I have one powering my dashcam in my car.
Will this work with the samsung galaxy s8 plus, does it come with a usb cable?
It will work with the Galaxy S8 using the cable that came with the Phone. The INIU Power Bank comes with a Micro USB cable, but that will not work with the S8 phone. However, the INIU Power Bank does have a 2nd port that accepts the reversible USB cable and charger that came with the phone.