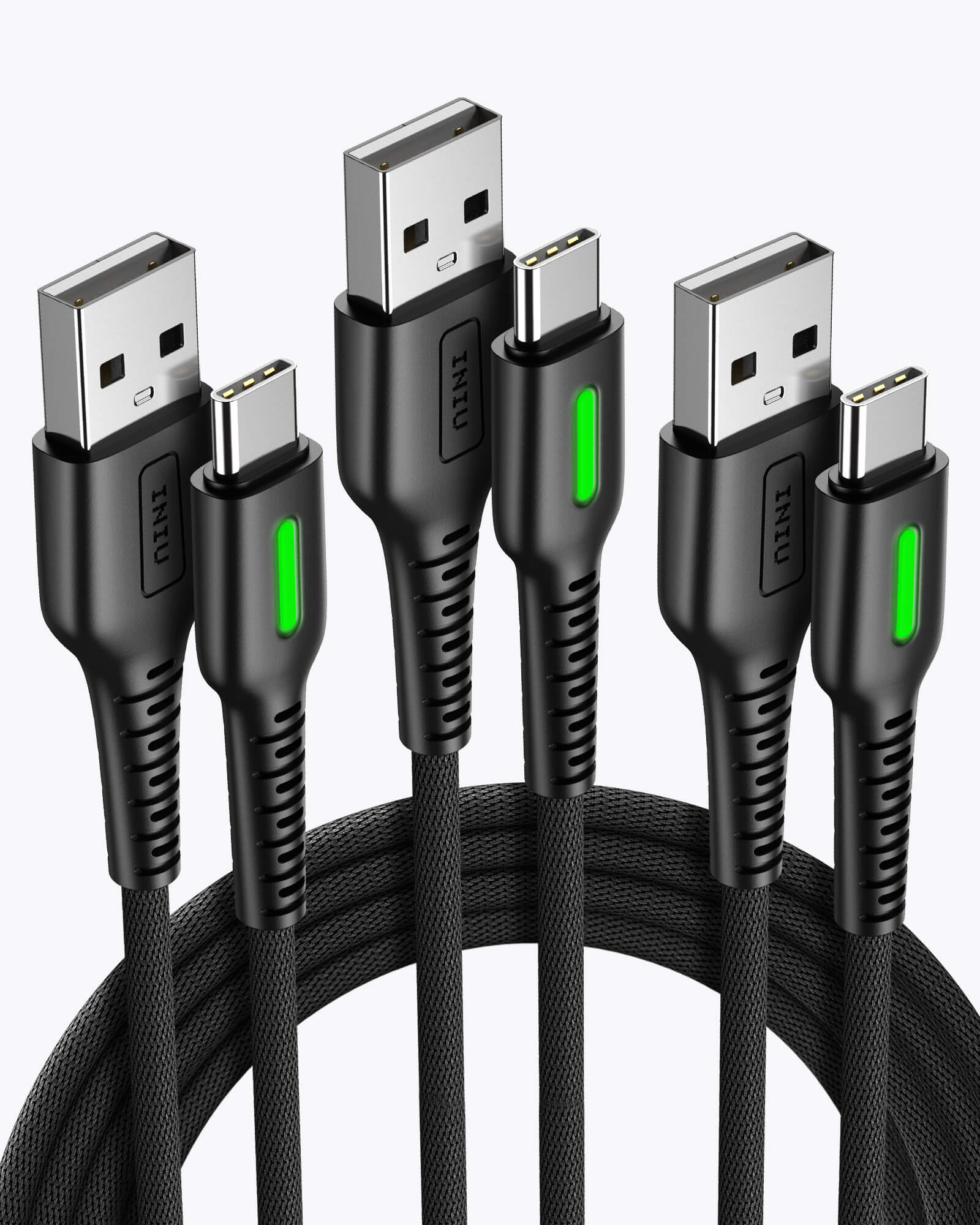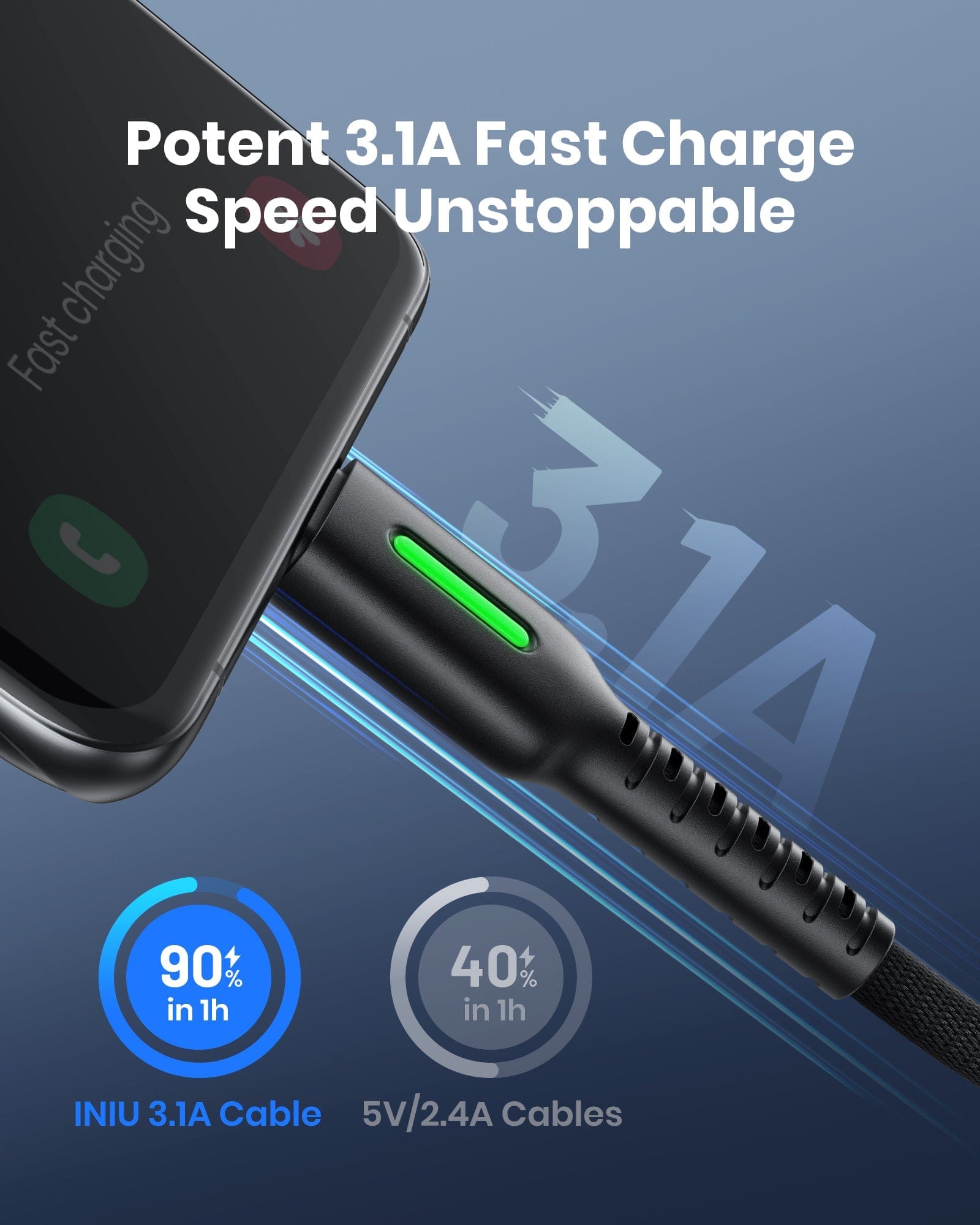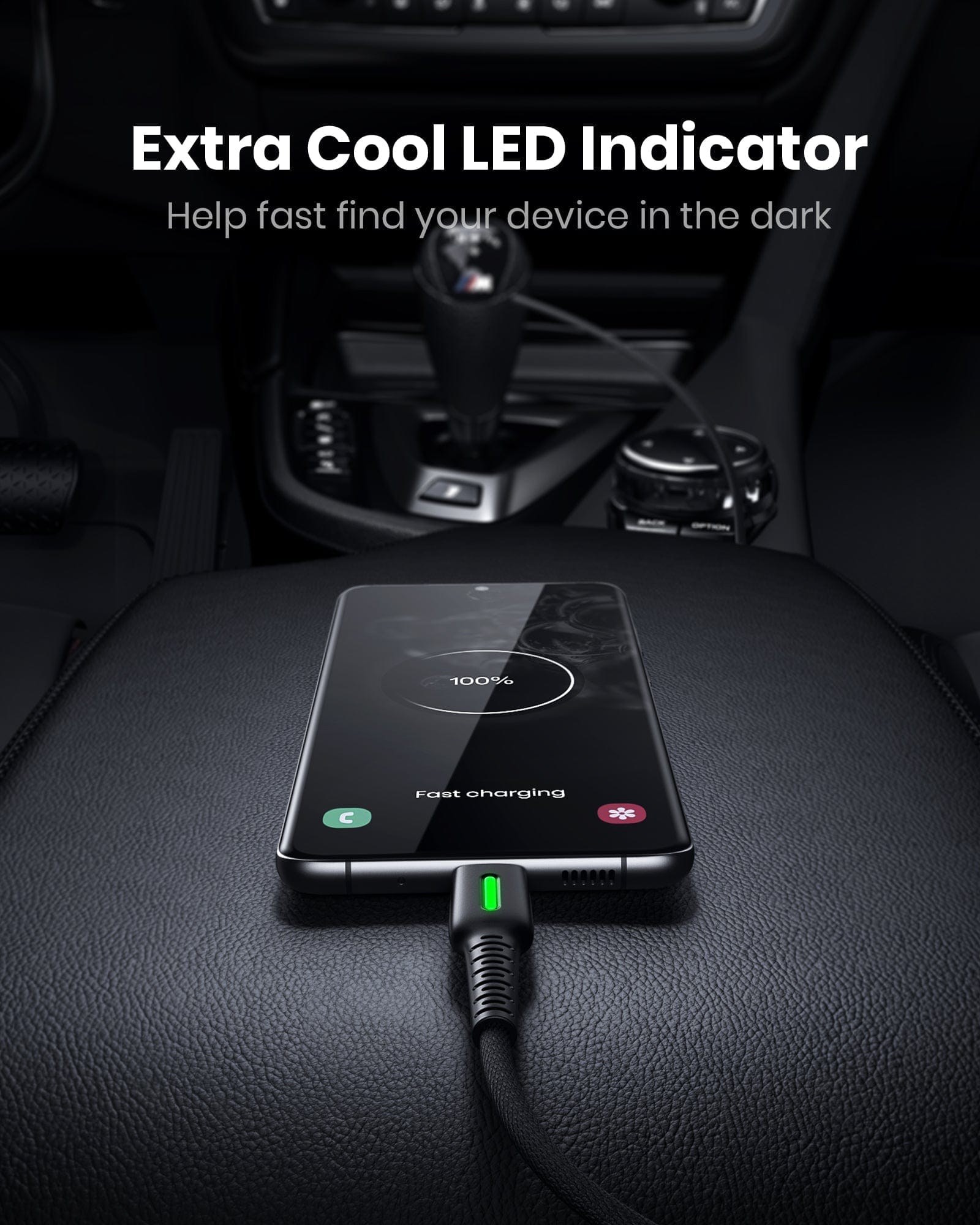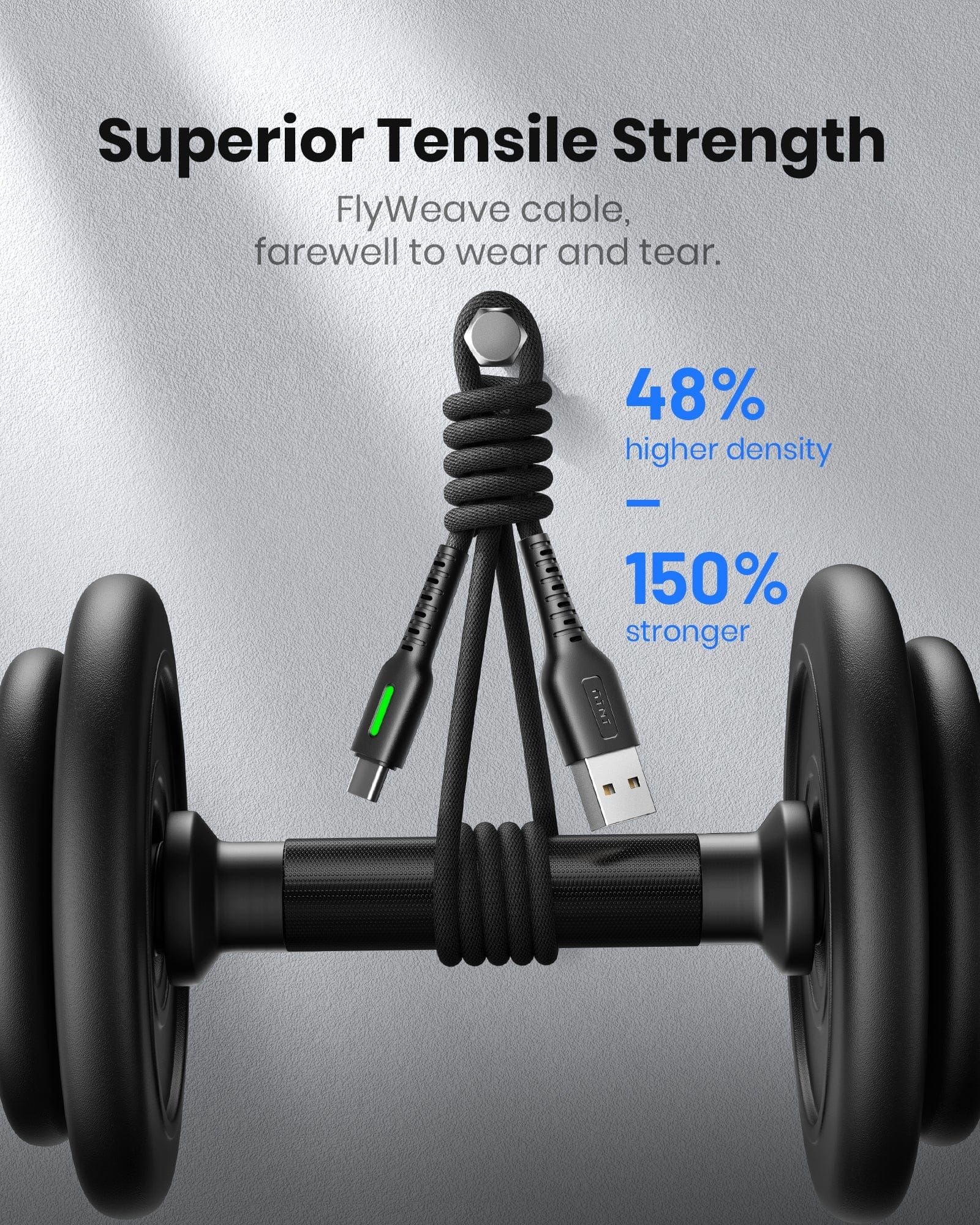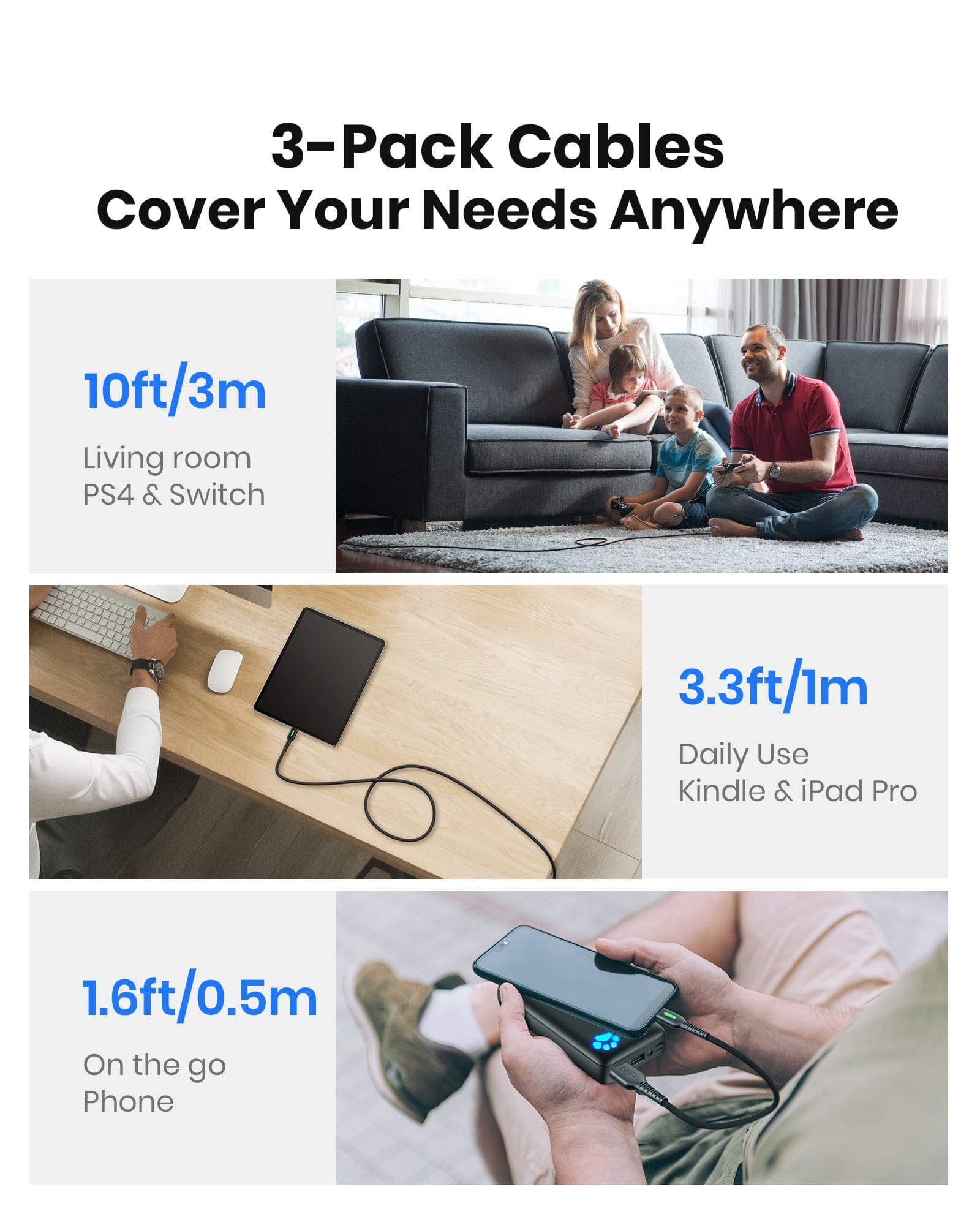 INIU D3C Anti-Rupture USB C Cable (1.6+3.3+10ft, 3-Pack)
Sale price
$9.98
Regular price
$12.99
Trusted Delivery

Free Expedited Shipping
No Reason 30-Day Money Back

3-Year Warranty

24/7 Customer Support
30 Days Price Match Guarantee
INIU guarantees that we will refund you the difference if you find a lower price from us within 30 days of your purchase
INIU D3C Anti-Rupture USB C Cable (1.6+3.3+10ft, 3-Pack)
Sale price
$9.98
Regular price
$12.99
✔ Up to 90% charge in an hour, experience the true fast charging.
✔ The combination of FlyWeave braided coat, 250d bulletproof fiber core and exclusive flexible joints makes the strongest cables to outlast your phone.
✔ Boast LED indicator at the USB C end to help you easily find it in the dark.
✔ Come with 5 cables in 3 different sizes to meet all your needs.
✔ Work flawlessly with all your USB C devices.
✔ Each cable has a handy strap to keep it always tidy.
𝟰𝟴𝟬𝙈𝙗𝙥𝙨 𝘿𝙖𝙩𝙖 𝙏𝙧𝙖𝙣𝙨𝙛𝙚𝙧 𝙎𝙥𝙚𝙚𝙙
Transfer tons of music, movies, or entire seasons of your favorite shows just in seconds at a speed of 480Mbps.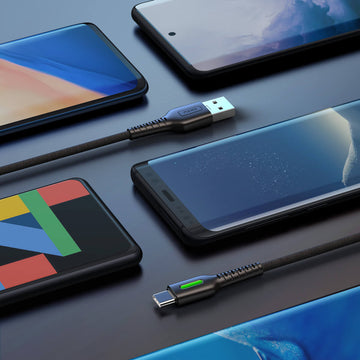 𝙑𝙖𝙨𝙩 𝘾𝙤𝙢𝙥𝙖𝙩𝙞𝙗𝙞𝙡𝙞𝙩𝙮
Engineered and tested for compatibility with all USB-C devices, ensuring safe charging at the highest possible speed.
𝟯.𝟭𝘼 𝙁𝙖𝙨𝙩 𝘾𝙝𝙖𝙧𝙜𝙚
Introducing SuperConductivity wires for a real and reassuring 3.1A quick charge--no other brands use such an advanced material for their cables ever.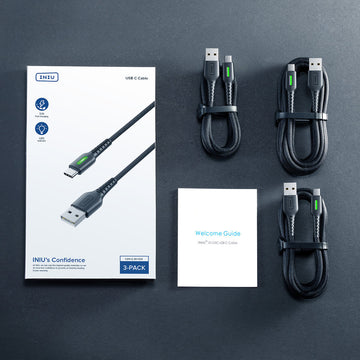 𝙒𝙝𝙖𝙩 𝙔𝙤𝙪 𝙂𝙚𝙩
What's in the box: 1.6ft USB C cable*1, 3.3ft USB C cable*1,10ft USB C cable*1, Cable strap*3, user manual*1.
Others
Compatible Models
‎For All USB-C Cellphones [Samsung, Google, LG, Xiaomi, Oneplus, Huawei etc], Tablet [iPad Pro 2018/2020, Samsung Tap S6, A7 etc], Nintendo Switch, Headphones, Bluetooth Speakers and more See more