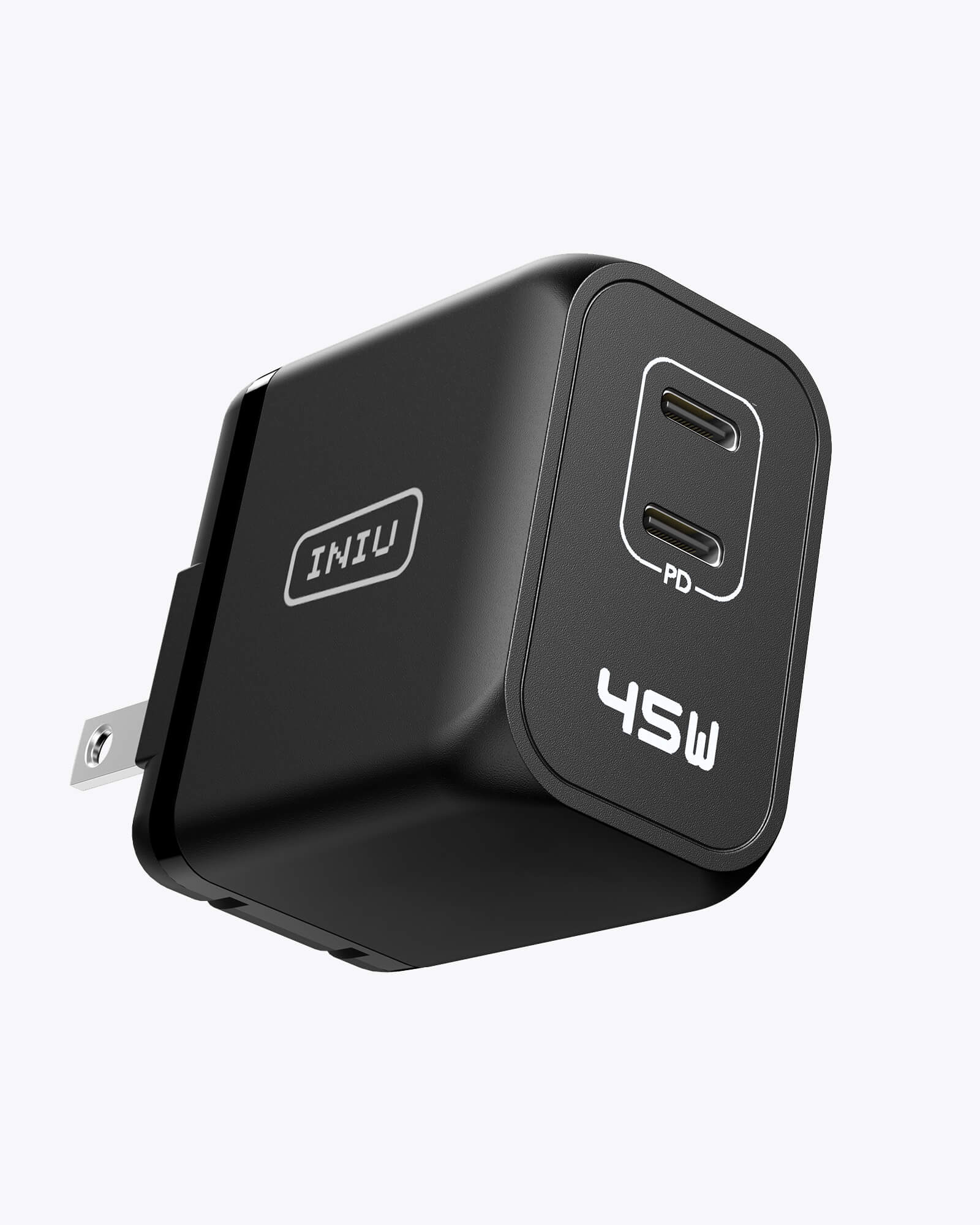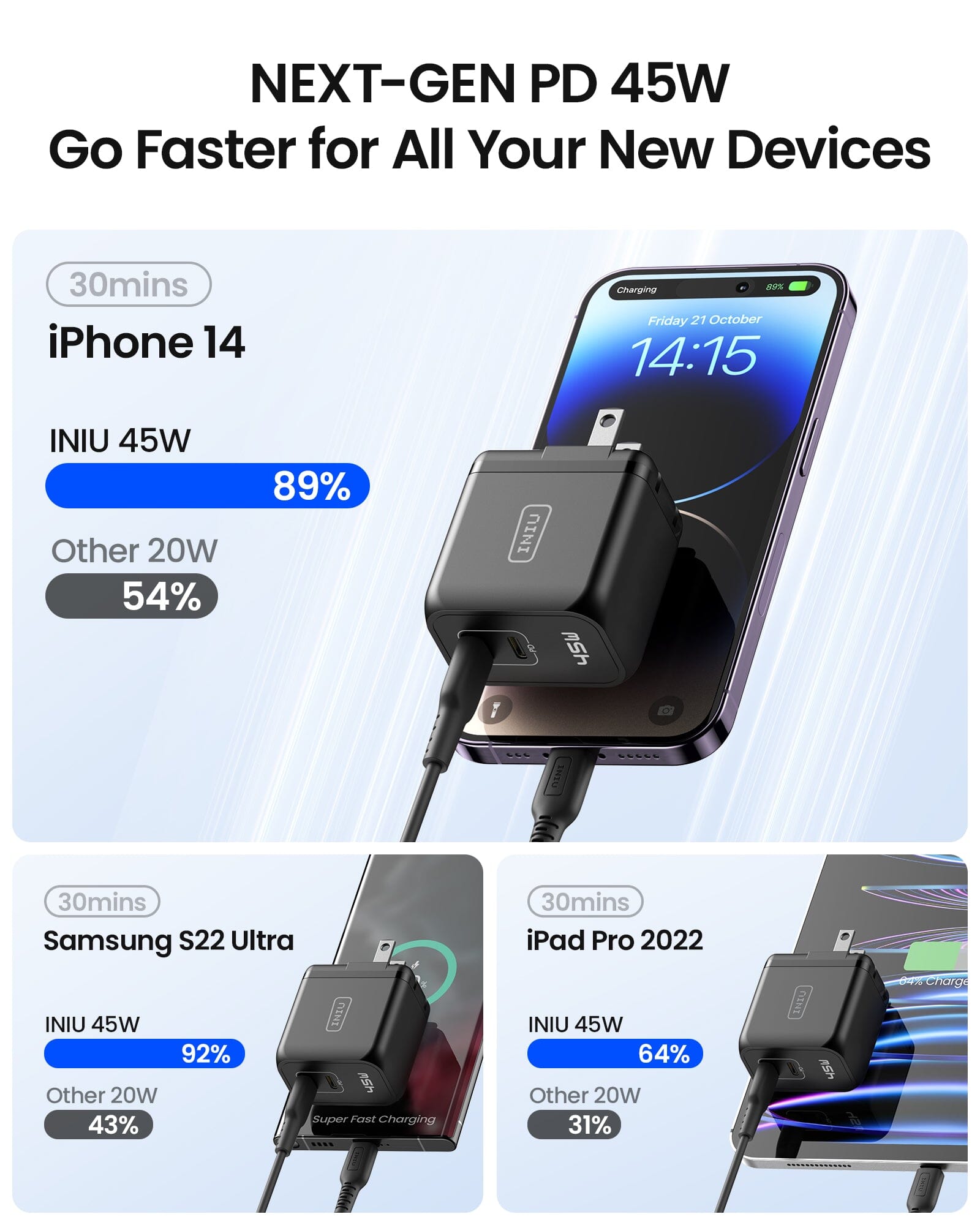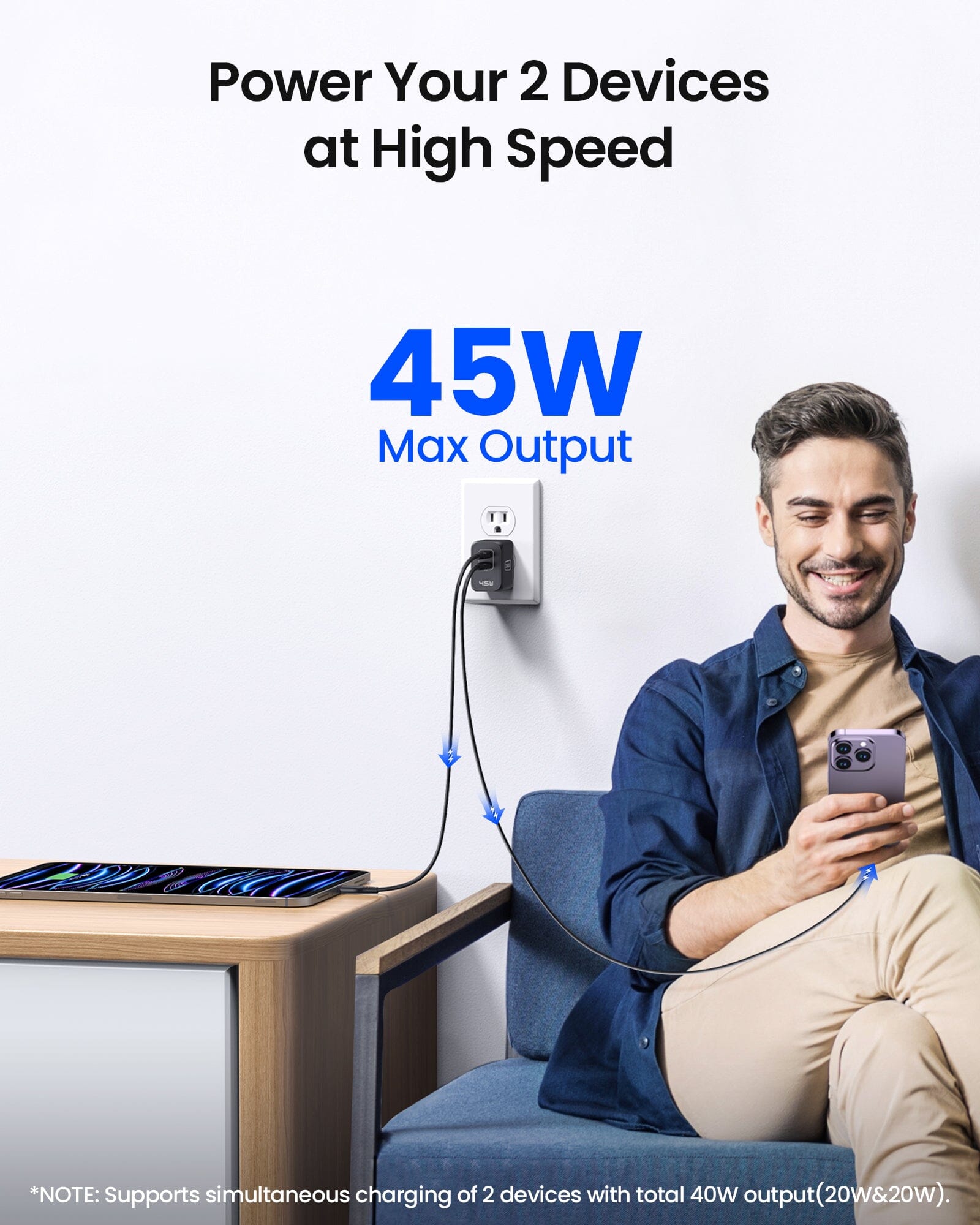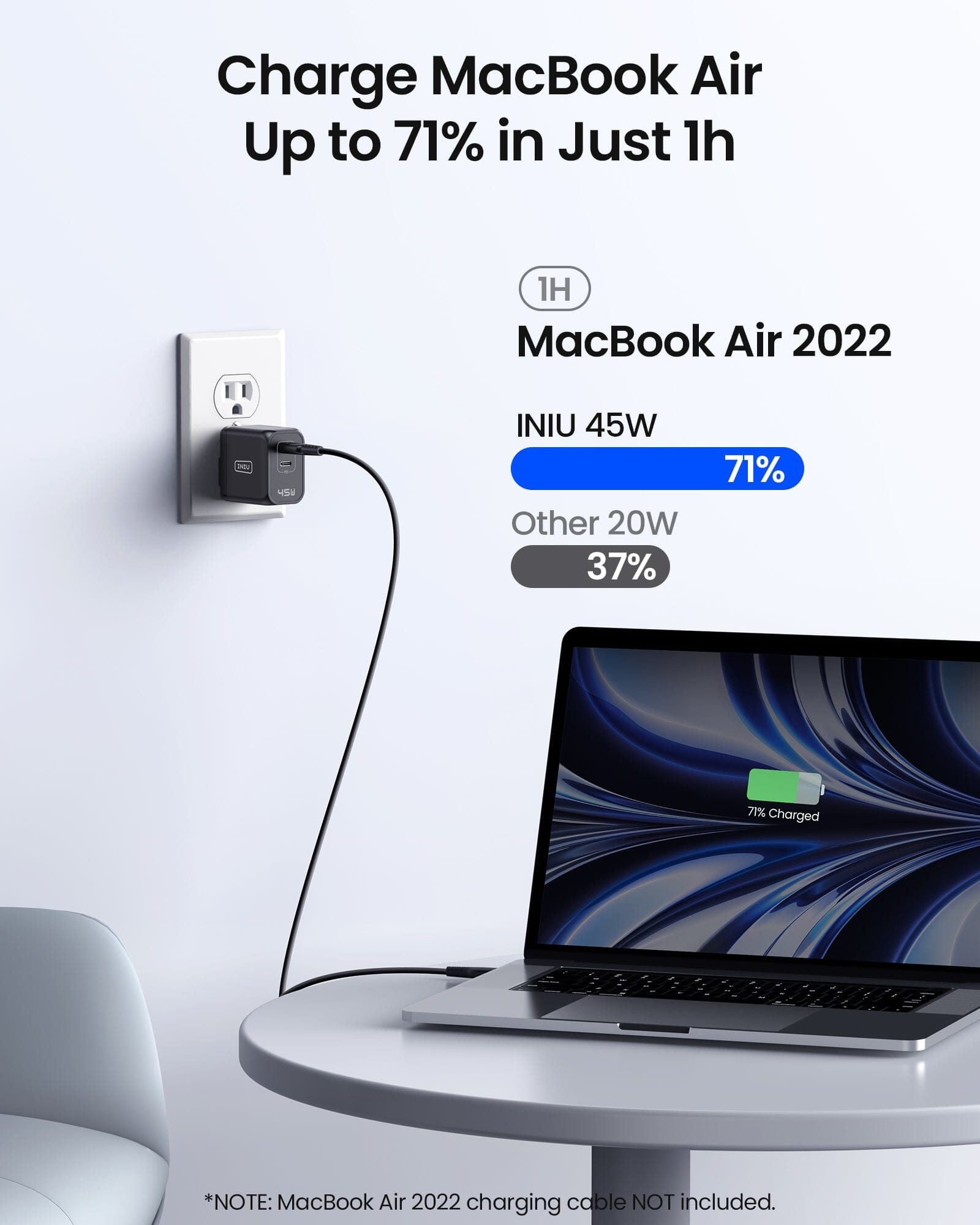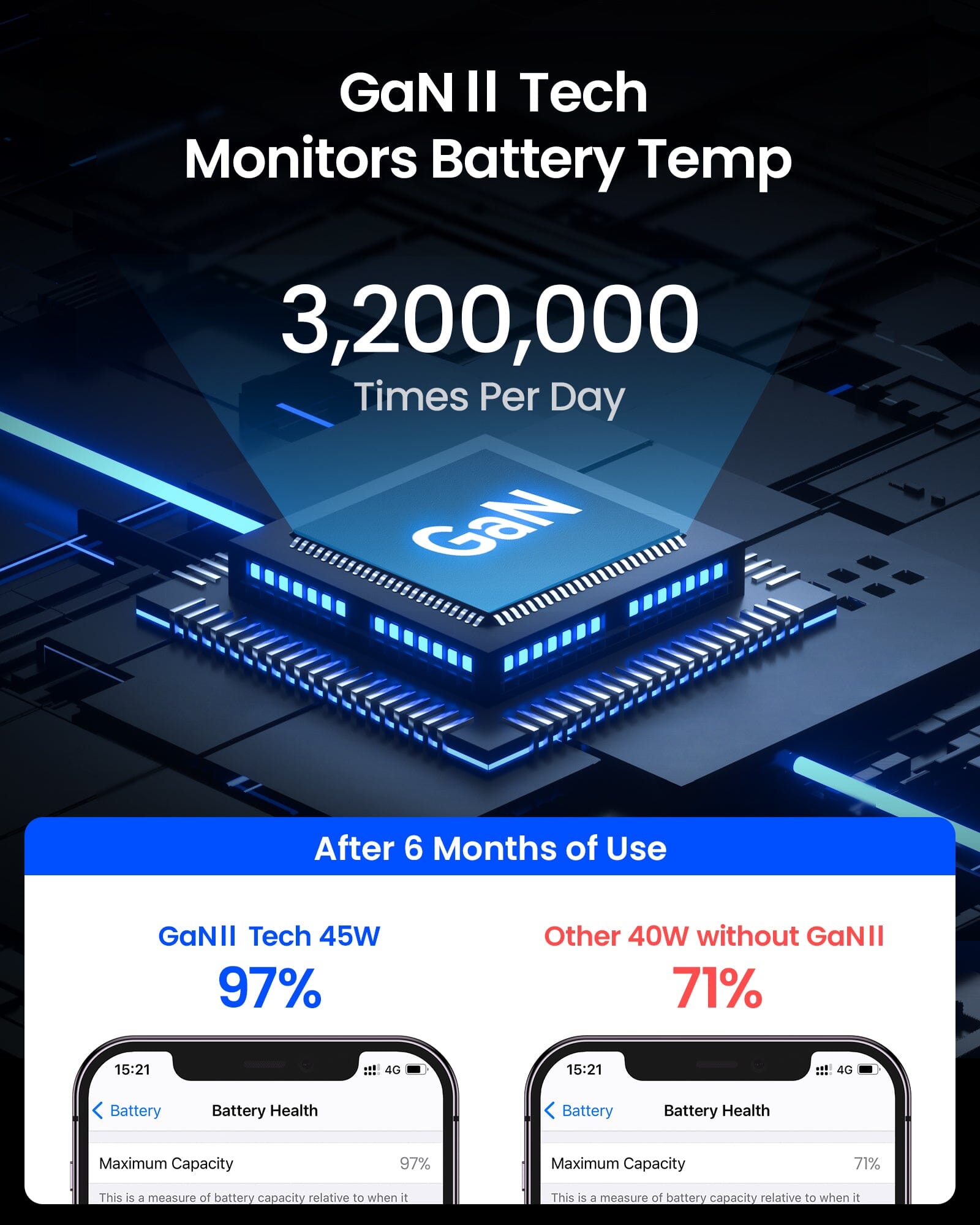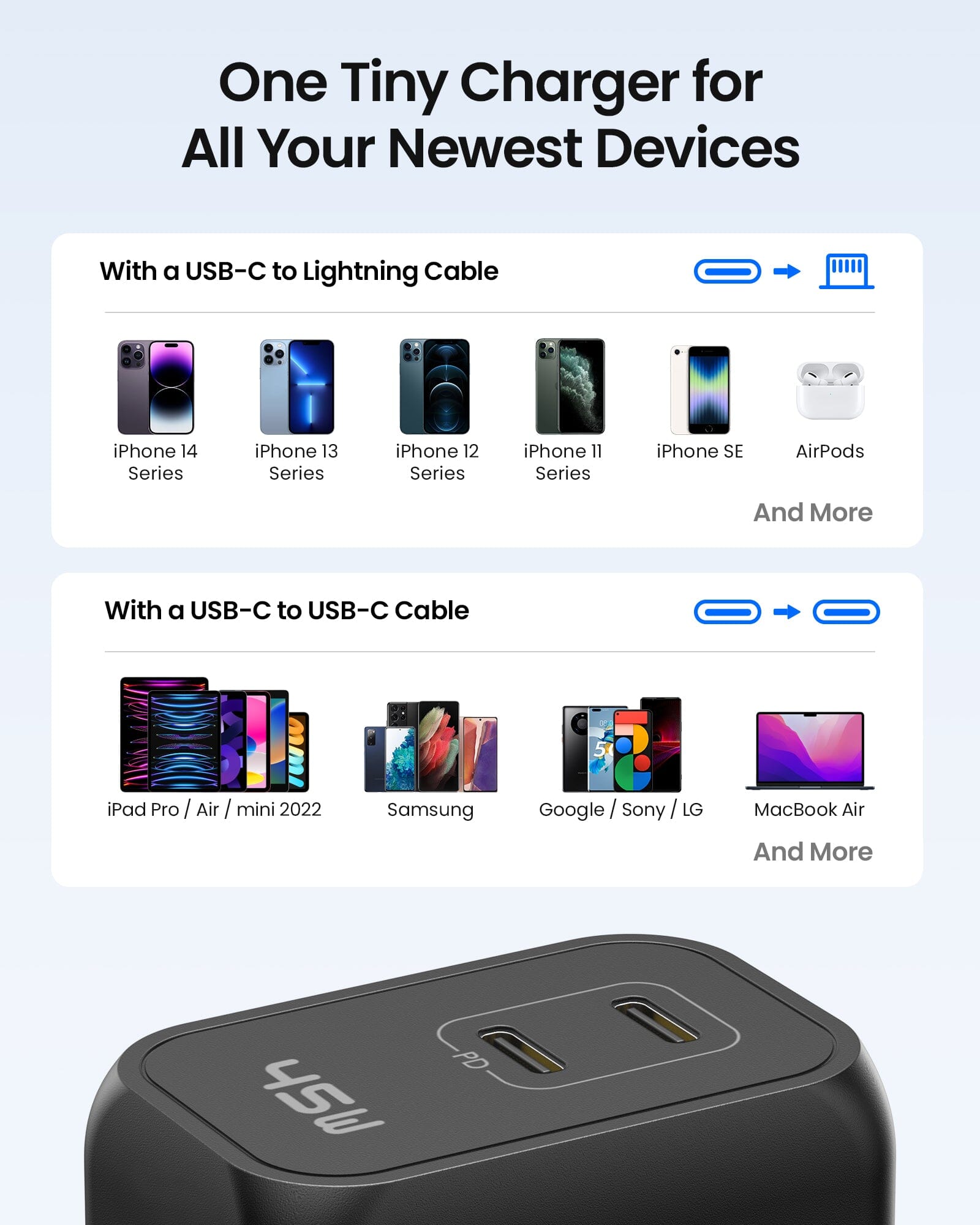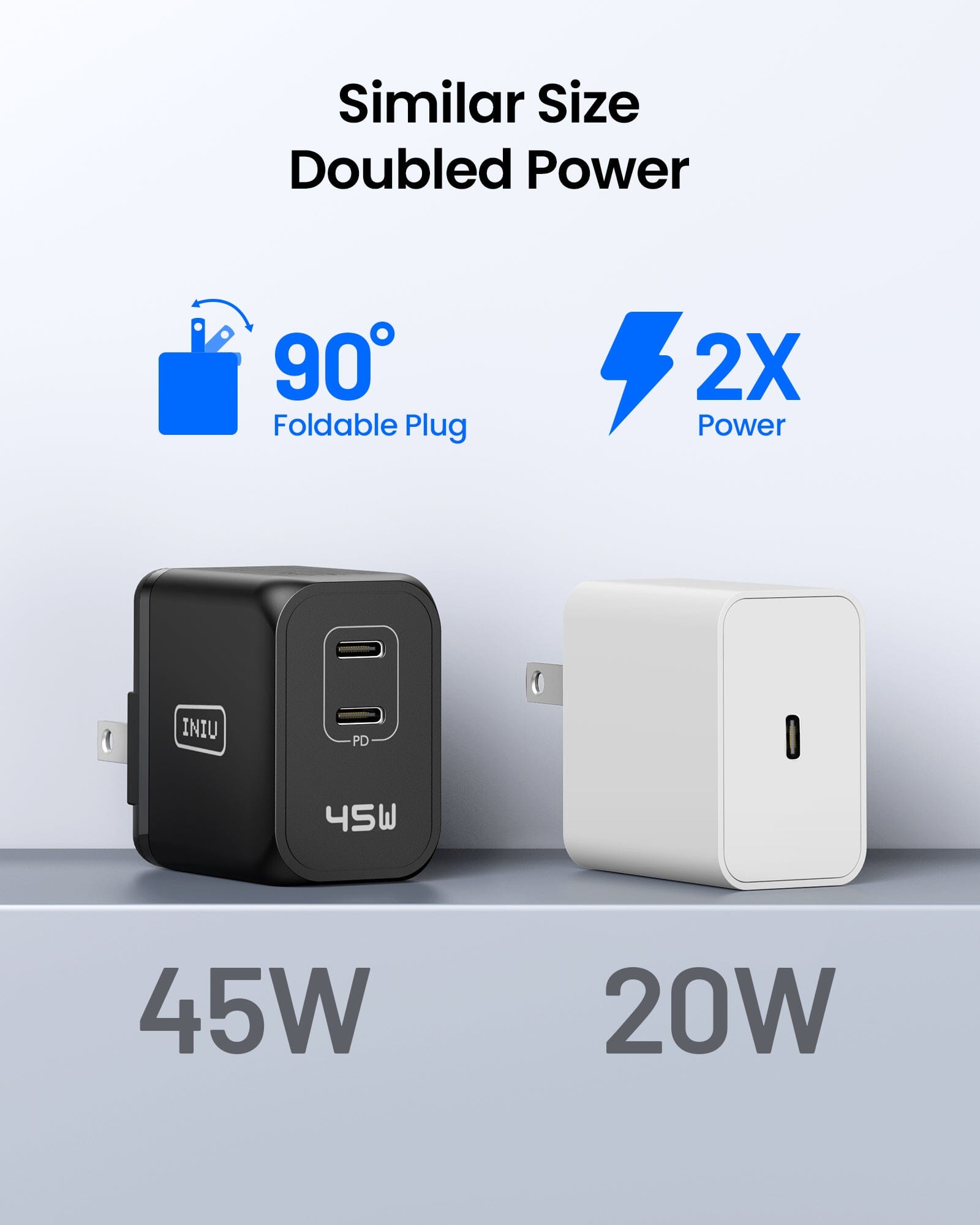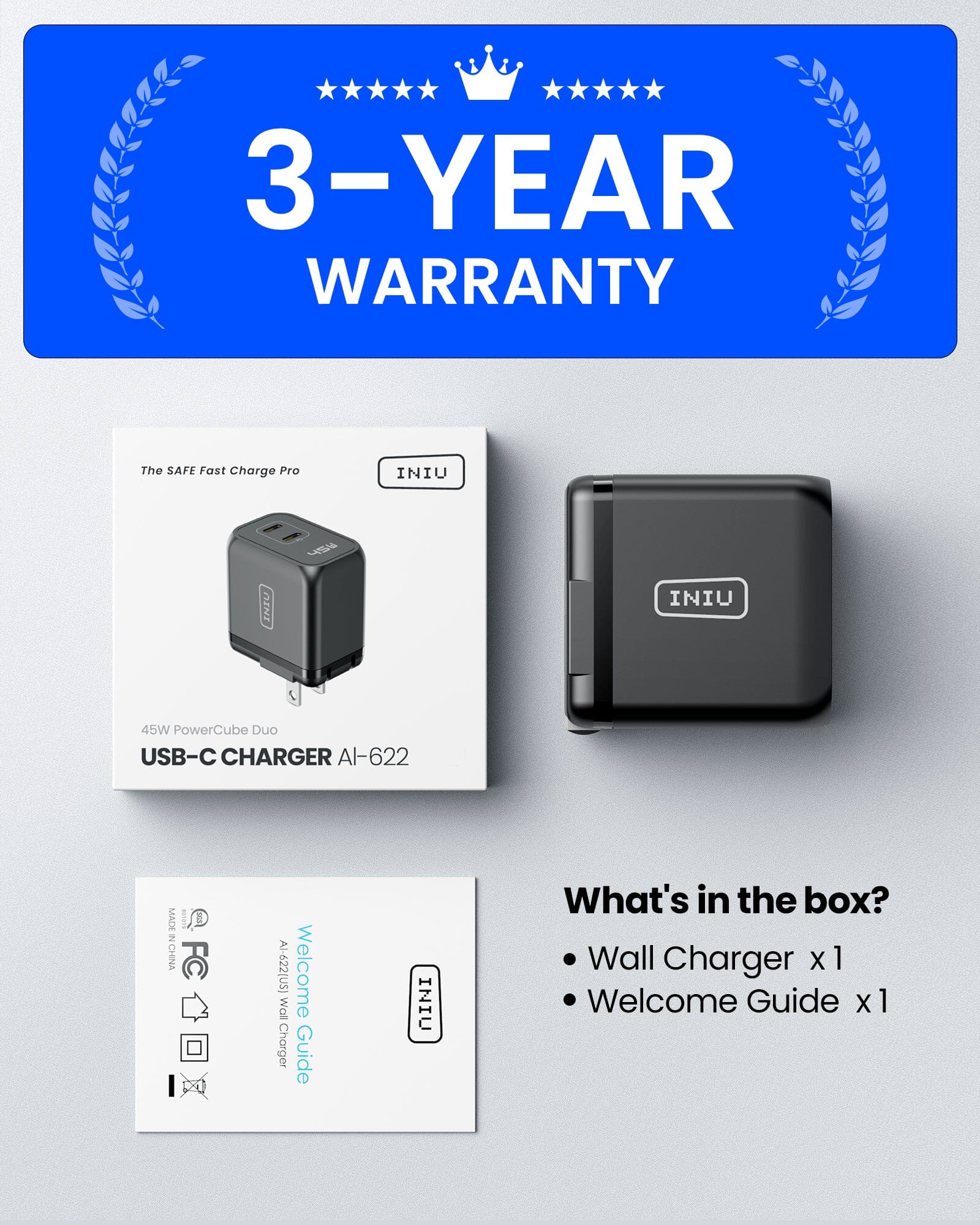 INIU I622 USB C Charger 45W, GaN PD Dual Port Type C Charger Fast Charging Block, Foldable USB-C Wall Charger Power Adapter
Sale price
$18.99
Regular price
$54.99
Trusted Delivery

Free Expedited Shipping
No Reason 30-Day Money Back

3-Year Warranty

24/7 Customer Support
30 Days Price Match Guarantee
INIU guarantees that we will refund you the difference if you find a lower price from us within 30 days of your purchase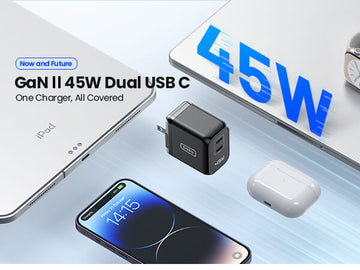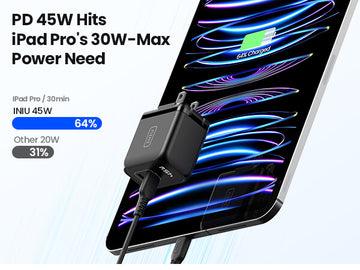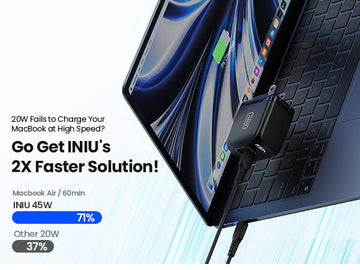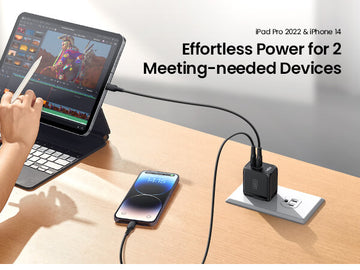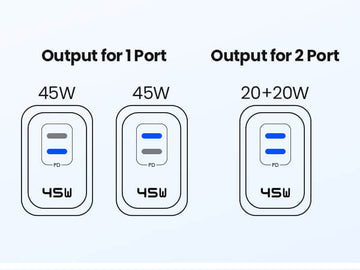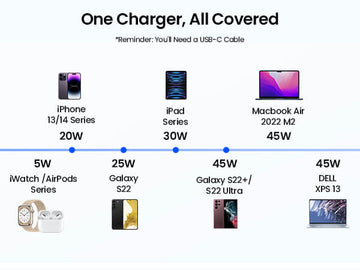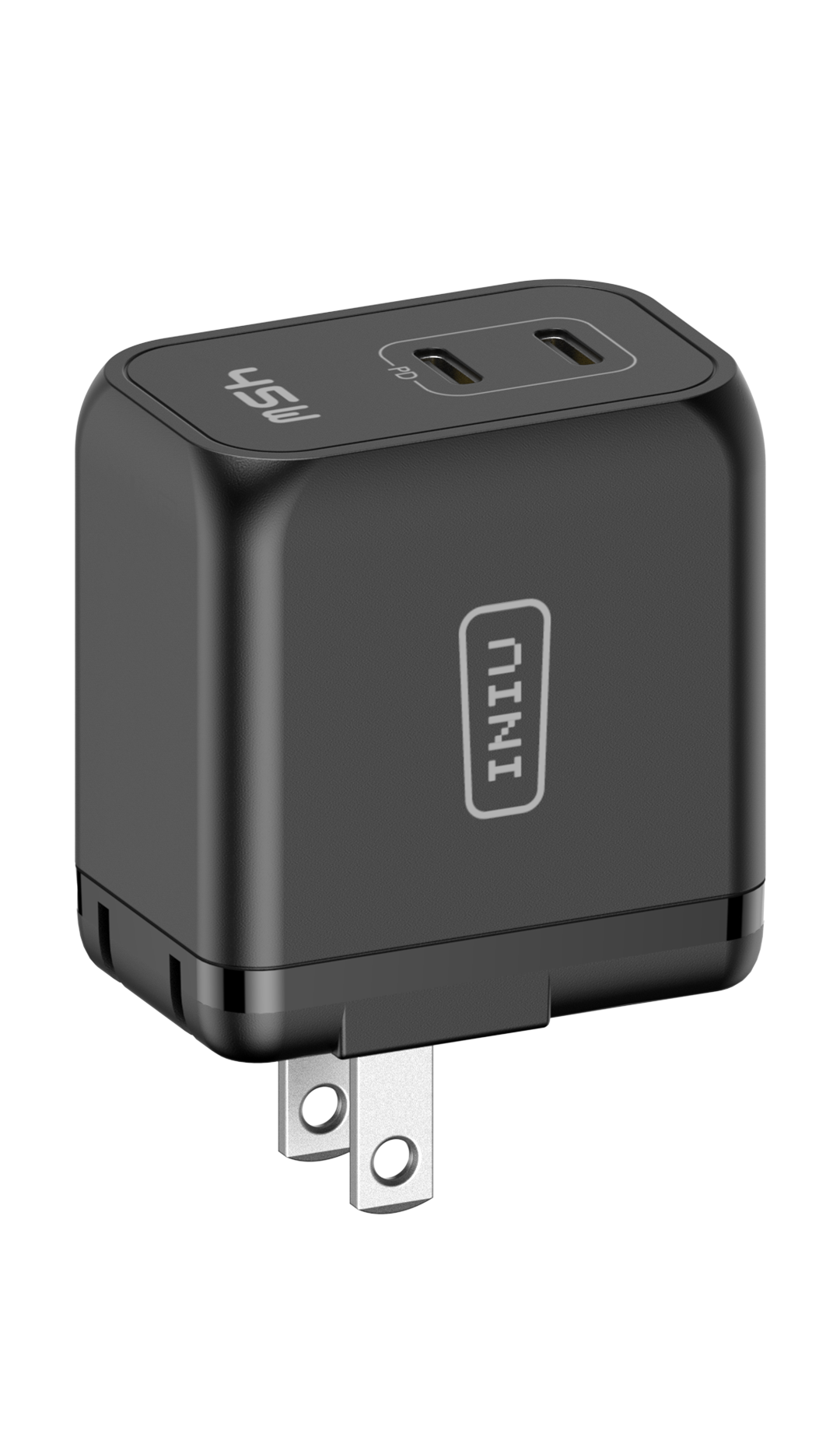 Specs
Output
Type-C1: 5V-3A 9V-3A12V-3A15V-3A20V-2.25A 45W(Max)Tvpe-C1:5V-3A 9V-3A12V-3A15V-3A20V-2.25A 45W(Max)Type-CI+Type-C2: 20W+20W (40W Max)
Input
100V-240V 50/60Hz 1.3A(Max)
Fast-Charge Protocols
Type-C: BC1.2/DCP,Apple2.4, QC2.0,QC3.0,AFC,FCP,PD3.0, PPS3.3
how does 45W distribute? If two cables are plugged in but just 1 device connected, still thus 45W output?
You get 45W Max (15V 3A, 20V 2.25A) when one device is pulling regardless of the number of USB-C cables attached. The output drops in half to 20W per port immediately when a second device is attached.
Caveat: Be aware that an active cable or charging device may always count as a pulling device when plugged in since they may be pulling a trickle of power. Imagine a qi wireless charger always slightly on "looking" for a connection. In that case, both ports would always be 20W even without an end device attached. I have tested this and verified this behavior.
Is anyone seeing "super fast charging 2.0?" I'm only seeing it without "2.0" until switching back to my Baseus 65 watt charger!
First of all, I'm assuming that you are referring to Samsung devices? I believe that this charger is more reliant of having a good quality cable than the 65w charger you use. I experienced the same thing until I changed to an Iniu 100w rated cable at which time my Samsung Galaxy tab S7+ started charging at the super fast rate that it is capable of. Oh and I also use a 65w Baseus for charging. Good 👍 taste in equipment!
What are the charger's physical dimensions (with the plug folded in?)
Should be listed, but it's less than 2" by 1.75" by less than 1 .25"
Does it support samsung fast chaging 2.0 or just standard fast charging on s22u/s23u?
Yes this does support Samsung's super fast charging. However, I've found that it's a bit finicky as to the quality of cable that you use. I.e. the wattage rating of the cable.